In my attempt to catch everyone up, I'm going to combine October and November into one post. Not too much went on, so it shouldn't be too bad. ***Ok, so I was going to, but I found too many pics that were just too cute not to share, so this is just October. It's my blog and I'll do what I want to, so there. Pbbth.
We started Oct off by going to Anchorage for Zach's sinus surgery. His parents went with us to help take care of the kids while I took care of Zach. He healed very quickly and hasn't had any more problems. It's GREAT! He snores less and he doesn't have to blow his nose a million times a day.
He also installed the desk he and his dad built together. It looks great. We already gave one of our computer desks away, now just to figure out what to do with the other one. It was a wedding gift from Zach's parents and we really love that desk, so we are debating what to do with it.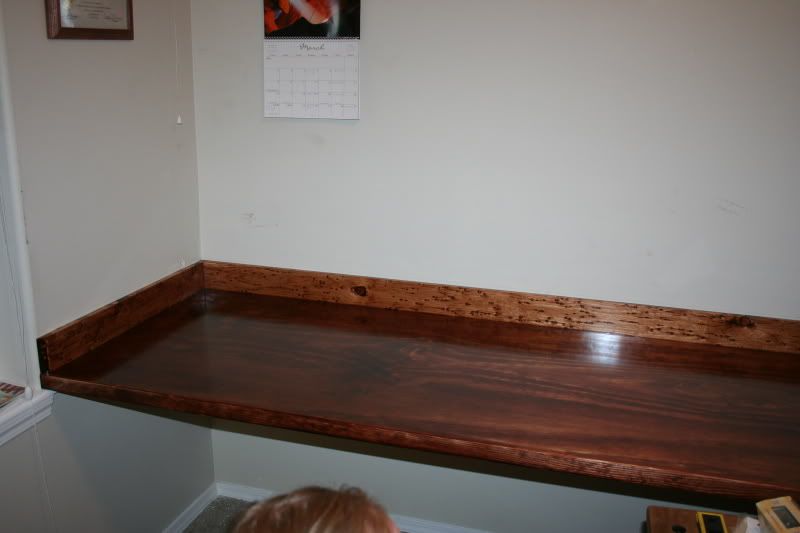 While trying to organize the office for our new desk, we were busy shredding papers and getting rid of things and while I was out of the room for a bit, the kids decided they needed to help. Gotta love 'em.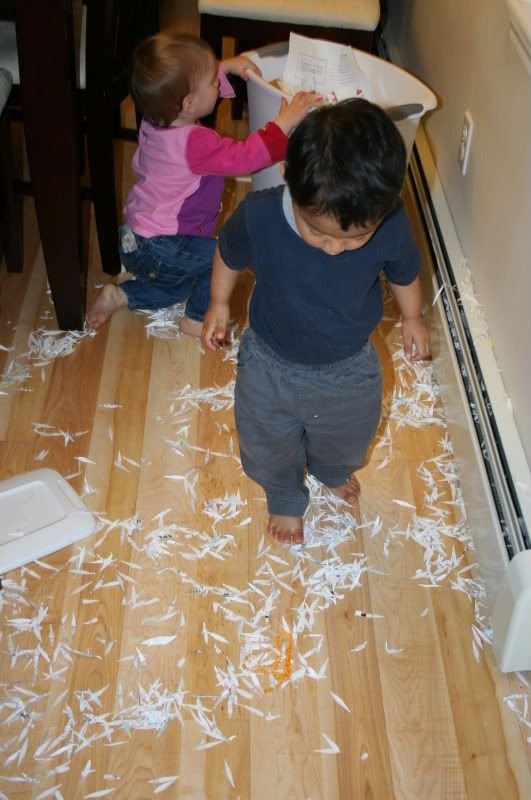 Donavyn finally figured out how to get in and out of the chair that Auntie Melissa and Uncle Aaron got her for her birthday. She was so funny. I think she sat in that thing for an hour, just swinging her feet and jabbering. Gabriel just looked especially cute in this shot, I thought.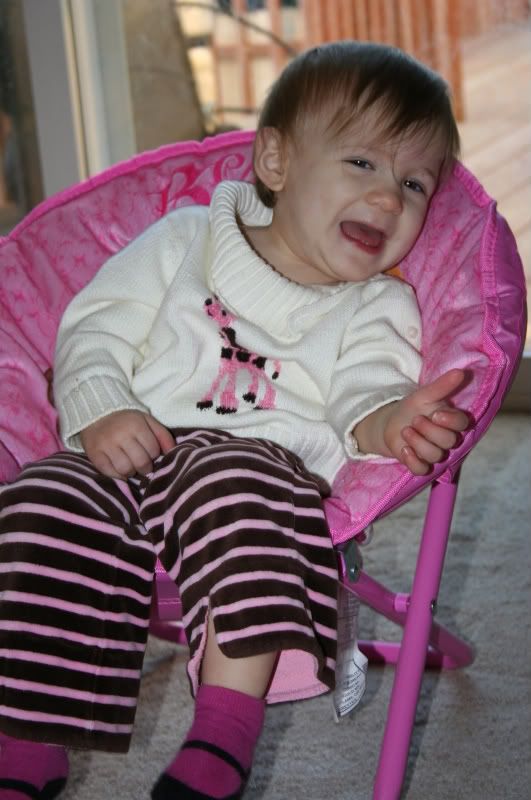 There was a really pretty day when Zach came home from work early and took us out to Near Island for a walk. It was a nice brisk fall day - all you FL folks probably would have frozen in your knickers though.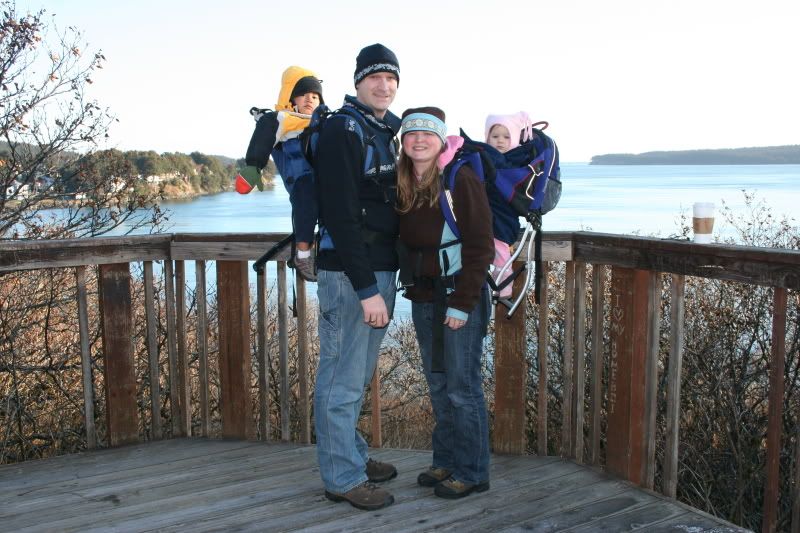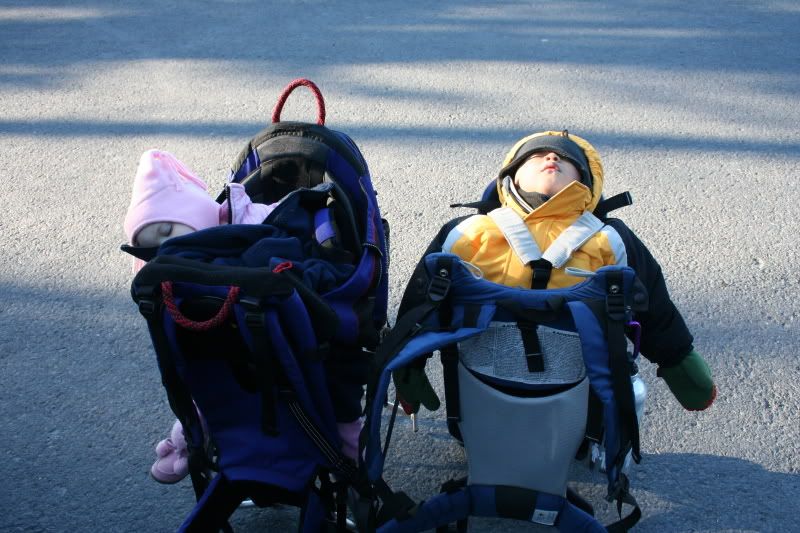 We ended OCT with Halloween. Unfortunately Zach had to stand duty on Halloween so he decided to go Trick or Treating with the kiddos dressed as a Coast Guard Helicopter Pilot. I think he pulled it off quite well. Gabriel went as a dragon. He looked a lot like the dragon on his wall. Everytime he sees his costume now he'll run up to it and go "rawr"!! He's so cute. Princess was our "Lil' Stinker". The costume was a bit hard for her to walk in so she was constantly falling down. Everytime she got up though it looked like she was getting ready to spray somebody!!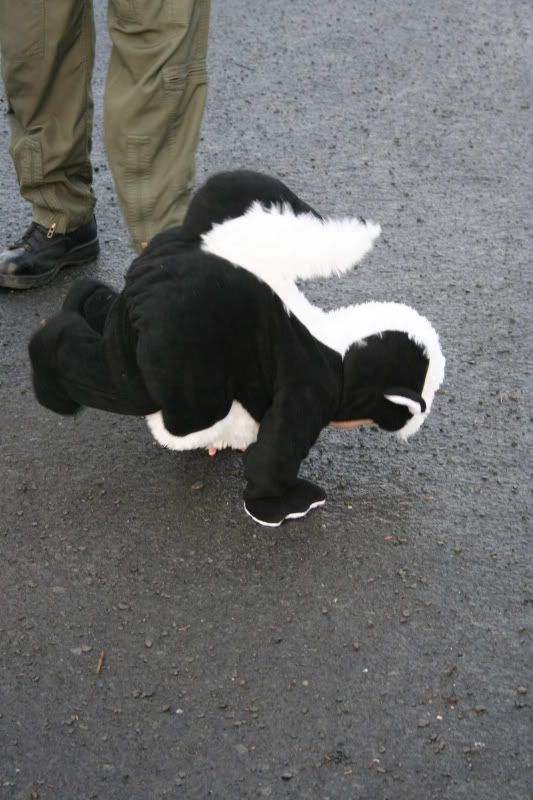 That should do it for October. We're still trying desperately to get everybody caught up. Some things to look forward to are obviously Thanksgiving and our trip to LA. So much fun!!