I am so proud of my sister!! She is the most talented, open, loving person I know. She graduated with a 3.6 gpa and has been accepted to the
Young Americans
. This is a 4 year college for performing arts. They travel around the country exposing grade school, middle school, and high school students to the fine arts of music and dance. They take time to talk and interact with the students and then afterwards give a performance. If you have ever heard of Up with People, it's kinda like that. They have also performed for presidents and dignitaries the world over. They even had a special stage that they performed on right next to the French Riviera. During the school year they will have a full load of classes (17 credit hours) plus dance practice plus work. On the weekends they will have about 20 hours of dance practice. I am really excited to see what an amazing dancer she will become. But don't let her know that cause I don't want her to get a big head!!
The graduation ceremony was pretty cool. Nice and short. The speaker was pretty funny too. Makenzie was sitting between two 6 foot something guys (you can click on the pic to enlarge). Her head didn't even reach their shoulders. Afterwards we went to some graduation parties. I got to see my old martial arts coaches (Mr. & Mrs. Gallager). They really whipped me into shape before I went to the CG Academy. Their son, Brian, is a member of the US National Martial Arts team and is a hopeful for 2008 Olympic team for Beijing.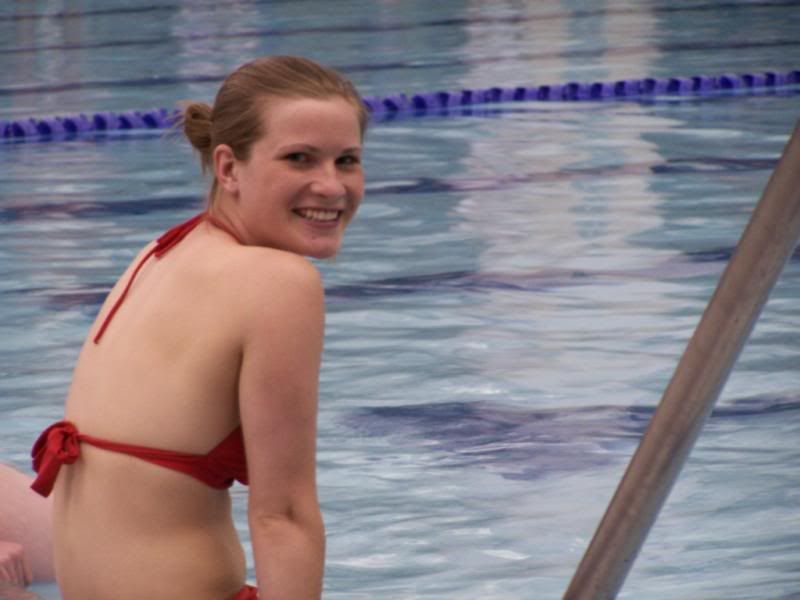 After the party we went back home to check on the girls and take a nap because we were volunteered by my mom to chaperone the Senior party at the rec center from 9pm to 5 am. They had all sorts of stuff going on. A dance, handwriting analysis, caricatures, diving for money, a hypnotist, mechanical bull, a velcro wall and inflatable rides. We left about midnight, we just can't hang with the younguns anymore. (We're old.)
The next day was spent pretty much recuperating.